Welcome to our Client Brief for June 2021, where we feature a snapshot of some of the great things our clients are doing out in the world.
Building the future, right now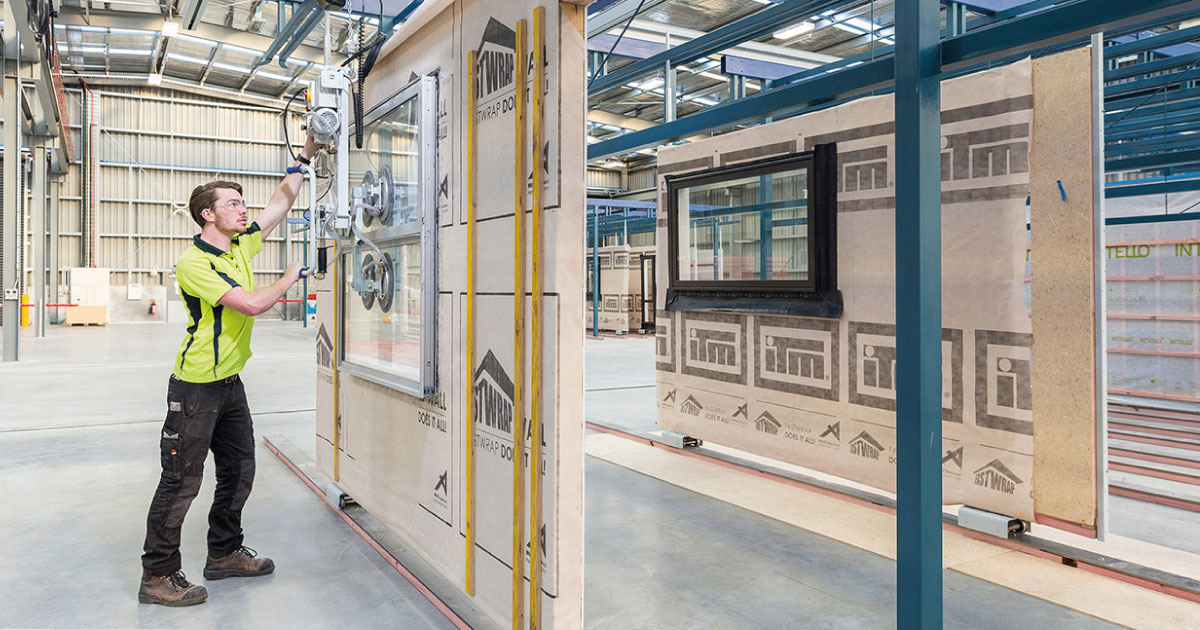 Our PR and Engagement team has been working closely with Concision to tell the story of how the Christchurch-based company is helping to transform building through speed and productivity.
Most recently, Radio NZ's The Detail podcast toured Concision's Rolleston factory to find out more about the offsite manufacturer's innovative, sustainable building processes and hear about the opportunities and challenges it faces – particularly with buy-in and continuity of demand.
Read the story and listen to the podcast.
Skellerup Red Bands go pink for Breast Cancer NZ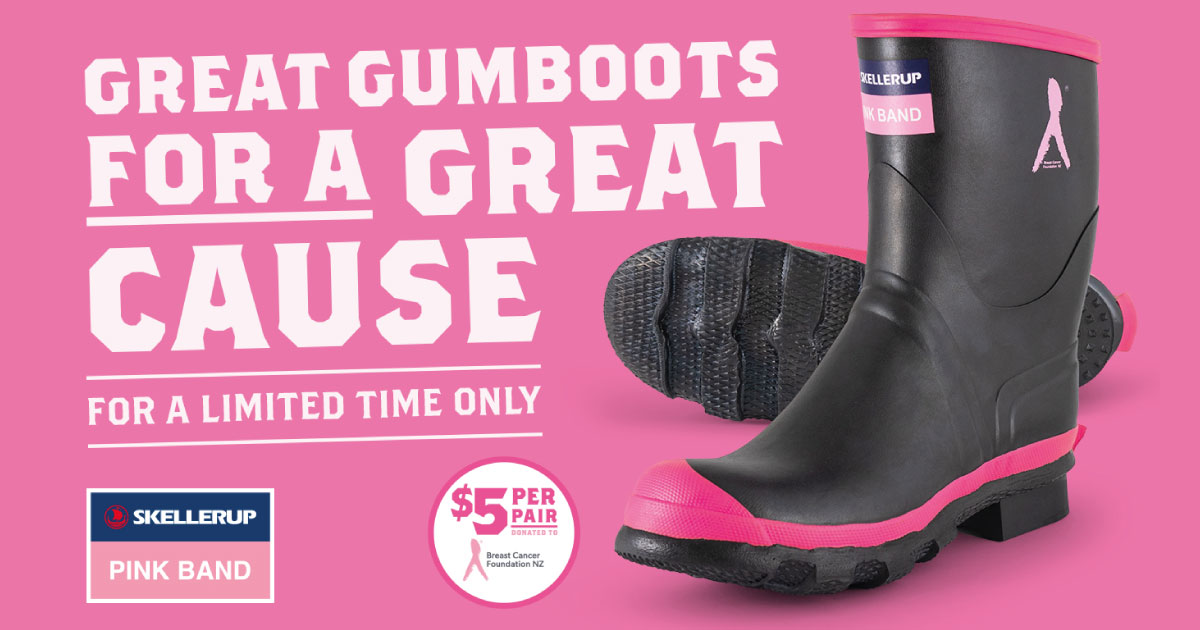 The iconic Skellerup Red Band gumboot changed colour this year to support a very important cause, and we were tickled pink to develop the 'Pink Bands' brand and campaign.
Skellerup created Pink Bands to raise awareness for breast cancer and encourage women and men, particularly in rural communities, to look for the signs of breast cancer and know where to get support if needed.
Launched in May as a special edition, Skellerup donated $5 from every pair sold to the Breast Cancer Foundation NZ. It's the first time Skellerup have changed the iconic gumboot in 60 years, and they were a hot commodity. If you missed out don't worry - Pink Bands will be coming back in May 2022, so you'll get another chance to get your hands on a pair and support a great cause.
Find out more about Skellerup Pink Bands
Fieldays back on track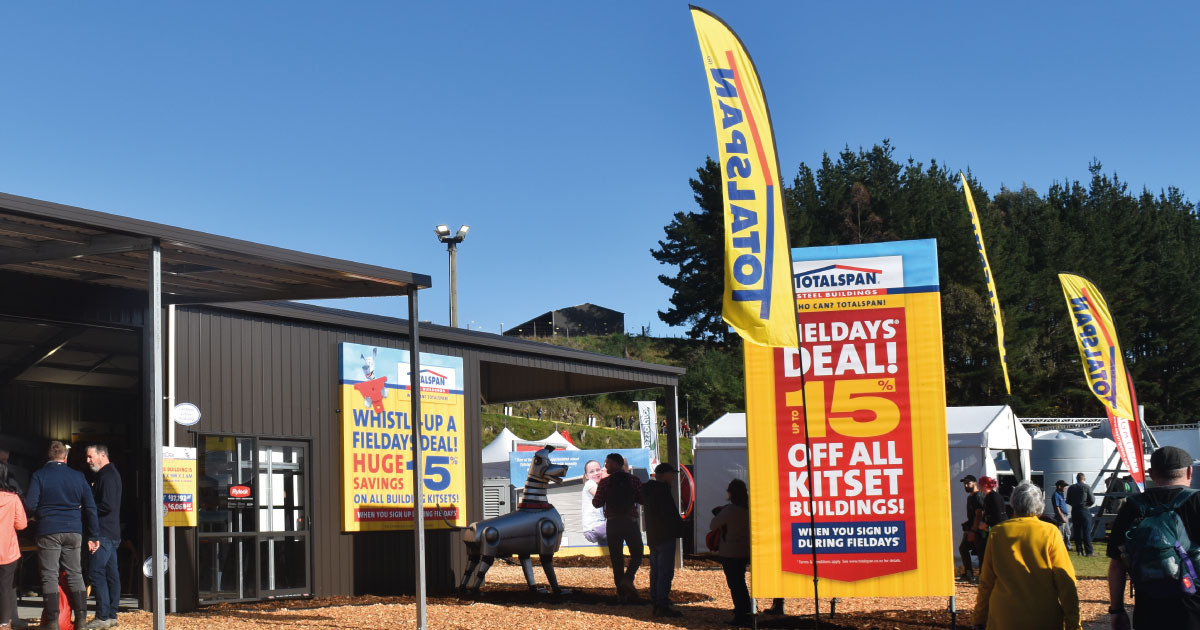 Our production manager was over the moon to be back at Fieldays this year and providing on the ground support to several of our clients for the hugely successful agricultural and primary sectors event.
Norwood, Peach Teats, Skellerup, TotalSpan, Stallion Plastics and Versatile were among over a thousand exhibitors from 16 -19 June for the 2021 National Agricultural Fieldays. Turnout was strong after the 2020 Fieldays were cancelled due to the pandemic, with tens of thousands of visitors walking through the gates at Mystery Creek to support their favourite brands, get up to speed with the latest technology and innovations, and enjoy some fierce but friendly competition across the various events.
Our creative and digital marketing teams provided support in the lead up to the event, and our production manager was on the ground in Hamilton to deliver a full logistical, construction, fit-out and pack down service for Skellerup and TotalSpan. All exhibitions had a lot of foot traffic and the teams were incredibly happy to be back and part of the action this year.
Championing Canterbury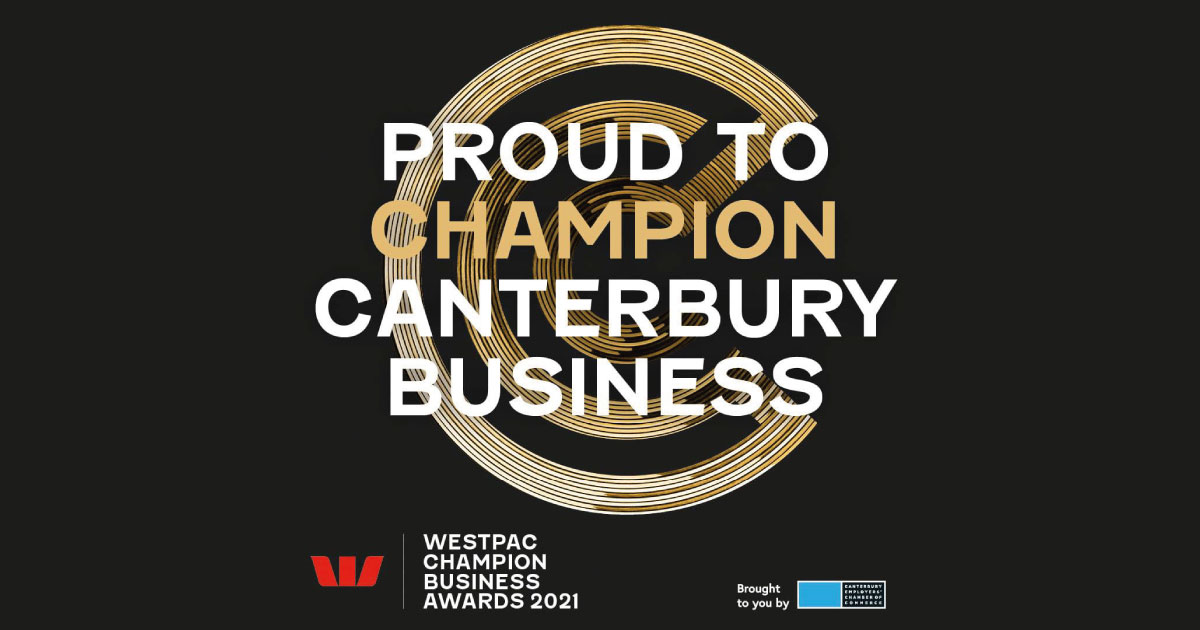 The Westpac Champion Business Awards are back in full swing for 2021, after going online last year due to Covid-19.
The Awards highlight and recognise the important role local businesses play in Canterbury's success. As a local business who has helped others to innovate, lead, engage, create change and grow, we're thrilled to once again partner with the Canterbury Employers' Chamber of Commerce to support the Westpac Champion Business Awards. This year marks our 10th year as the event's creative communications partner, leading the development of the event's branding.
With 14 award categories there is ample opportunity for individual business to be recognised and celebrated. Entries are open and we urge all of you based in Canterbury to enter. Entries close on 23 July, so don't delay – enter now!
An Ideal solution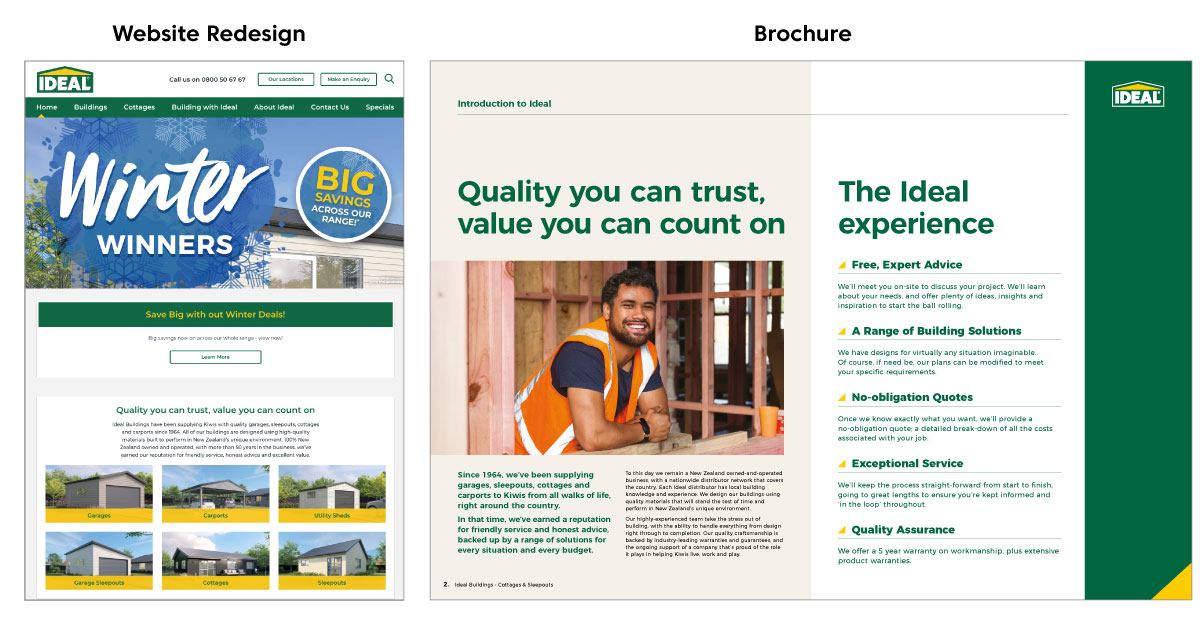 One of New Zealand's most recognised and respected building companies has a fresh new look, with the support of our creative and web design and development teams.
Ideal Buildings has been supplying garages, sleepouts, cottages and carports to Kiwis for more than 50 years. Our creative team undertook a brand modernisation project to help refine and evolve the Ideal brand for the current market, creating a fresh and clean look that still speaks to their core values of delivering functional, affordable, quality buildings for everyday Kiwis.
Our web design and development team incorporated the updated brand into a new website design that is customer focused and mobile friendly - clearly mapping out the range of products available and the Ideal building experience from start to finish.
Norwood goes big for charity and staff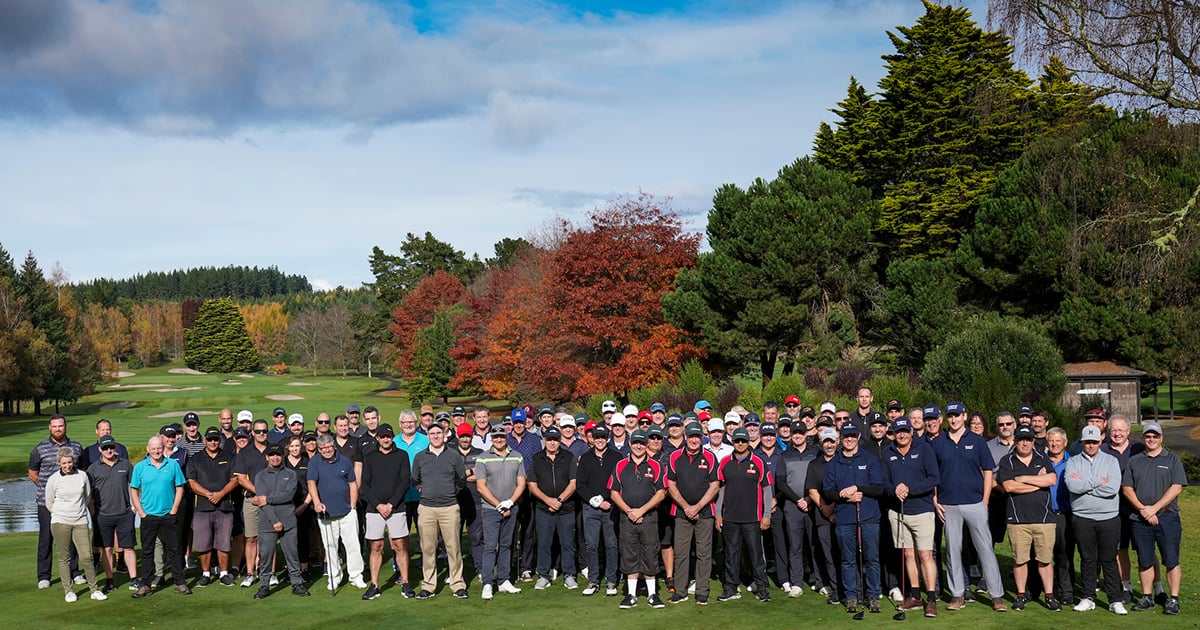 May was a big month for Norwood, with a hugely successful charity golf tournament and fundraising auction and new national training centre opening keeping our PR and Engagement team busy.
With strong ties to the rural community, Norwood understands the unique and often uncontrollable challenges faced by farmers, their families, and communities every day. This year marked its third annual charity golf tournament and fundraising auction to support award-winning rural wellbeing programme Farmstrong, where they raised an amazing $100,000, far exceeding sums raised in previous years.
A few days later, the agricultural and construction machinery supplier officially opened its new national training centre in Palmertson North with a blessing from local Rangitane Kaumatua Wiremu Te Awe Awe, followed by an Open Day for employees. The centre will offer the company's 400 plus employees opportunities to continually grow their product and industry knowledge and advance their careers, all under one roof.
---
Turn your marketing problems into possibilities.
Own Tomorrow.