Monday was a core annual event in the digital marketing world - the annual Google Partners summit which the Harvey Cameron digital marketing team attends on a yearly basis.
About The Summit
The summit hosted by Google is held in Auckland and brings together the top 65 digital marketing agencies and consultants in New Zealand to share the latest and greatest Google innovations and trends, and the future of all things digital.
Google's 3 Industry Evolutions
Caroline Rainsford, Country Director, Google New Zealand kicked off the afternoon with the 3 industry evolutions that are driving change within Google.
Smart Devices
With the prediction that voice is in, and images are out, however, the uptake of voice is yet to take off in NZ.
Machine Learning
Which has rapidly grown from simply telling us the weather, to now Google Assistant which can book rental cars and sort your photos.
Privacy
As expectations high and ever-changing, we as users are expecting ads that deliver transparency, choice and control.
New Ad Formats
Dave Booth, Cardinal Path presented to us the latest Google Innovations and products (both active and upcoming) which are helping us to "be there" across the entire user journey. Here are two new ad formats stood out in particular.
Gallery Ads
Are a mobile only format available to the top position ad. These go beyond a text ad to include a carousel style image gallery to produce engaged reach. These keyword targeted ads are pay per engagement (a click or two swipes through images). Beta testing is currently underway!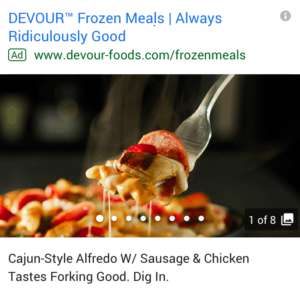 Discovery Ads
Uses machine learning to predict who may have an interest in your product before you even know that you need it! Given that 86% of consumers look online for ideas for shopping, this could prove to be a valuable format for upper-funnel marketing activity.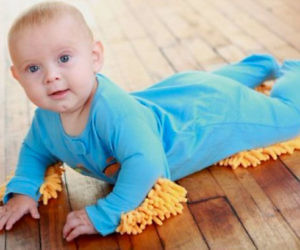 Following an afternoon tea break with a bit of entertainment including a professional headshot booth, an all blue lolly station and a quick fire drill, Dave Booth was back to present his opinions on the future for digital agencies.
Talking Points
Dave took us through the history of cookies, and his expectation that we need to prepare for a cookie-less world as cookies were never actually designed for advertising (which is now their main purpose!). While we agree that privacy is of growing importance, we don't expect to start seeing an impact from this in the coming year or two beyond the current cookie restrictions place.
The tech and tool stack what another talking point before wrapping up for the day. Neither Google & Salesforce or Microsoft & Adobe & Marketo are currently able to offer a perfect and complete solution and there is no right answer as to which tool to use. We certainly agree with this and enjoyed hearing Dave's candid opinion at a Google conference. As a technology agnostic company ourselves, we work with each client to ensure we use the right mix of tech and tools to best suit unique clients requirements.
---
Turn your marketing problems into possibilities.
Own Tomorrow.